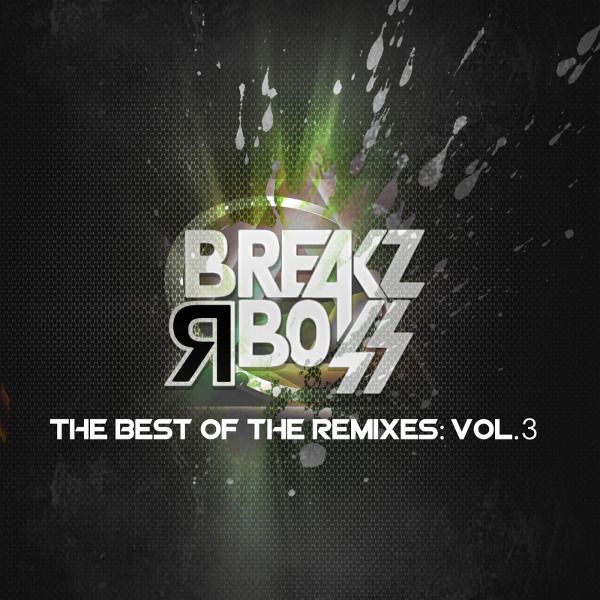 Va - The Best Of The Remixes: Part 3 (BRB-D65) (Compilation)
OU NOW EXCLUSIVE ON BEATPORT!
BUY IT HERE: http://www.beatport.com/releas…he-remixes-part-3/1015552
FEATURED & EXCLUSIVE NOW ON BEATPORT!
Big Remixes by:
DiiSTORTiiON
Dj Chaos
Synthetic Hype
Manu Twister
Eddie Voyager
Open Cluster
EnterPryse
MartOpetEr
Ash Howell (watch the video https://vimeo.com/56309879)
& Vipercorps!
BREAKZ R BOSS RECORDS
Facebook: https://www.facebook.com/BreakzRBossRecords
Soundcloud: http://soundcloud.com/breakzrbossrecords
Beatport: http://www.beatport.com/label/breakz-r-boss-records/17514
Twitter: https://twitter.com/#!/BreakZRBossRecs
Youtube: http://www.youtube.com/user/BreakzRBossRecord
Website: http://www.breakzrboss.com/
Breakz R Boss is a fresh Canadian label featuring the sounds of Breakz, Electro, Dnb and Dubstep. Founded & owned by Bass Charger in early 2010 it quickly started gracing all Major Top 100 Breakbeats Charts, helping to put Canadian Breaks on the map!
Breakz R Boss thrives on being largely Canadian Breakbeat producers and supports such acts as Kyle Cross, Synthetic Hype, Tantric Decks, Somsay, McTwist, Metachemical, Van Tek, Tripwave & Contraband and countless others. They have also signed international talent such as Rebel Sketchy, Lady Packa, Vize, F-Word, Adam Faz, Manu Twister, Toy Quantize, Youthful Implants, Nursery of Naughtiness, Wardian, KL2, Eddie Voyager, Breaking News, Beatsmack, Yreane, B-Phreak, & Lethalness. All the best in breaks from Canada and across the world.
Breakz R Boss has made its mark world wide to the point of being nominated at BreaksPoll 2012 for best new label and gaining support from names like, Crystal Method, Dj Icey, Lady Waks, Jay Cunning, Hexidecimal, Freerange Dj's & Orebeat. Teaming up with NSBRADIO.CO.UK Bass Charger & Kyle Cross have started a new bi-Monthly radio show to further showcase great Canadian talent and upcoming producers. The summer release scheduled is stacked and this Label shows no sign of slowing down anytime soon.