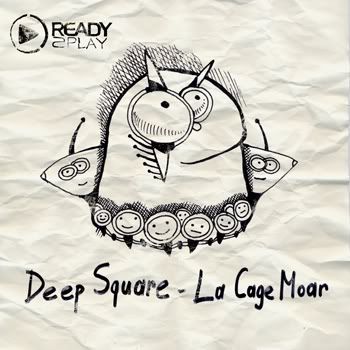 Label: READY2PLAY RECORDS
Title: La Cage Moar
Artist: Deep Square
Genre: TECH HOUSE
Cat. Number: R2P007
Format: Digital
Release Date: 22 November 2011
BUY EXCLUSIVE @ BEATPORT
///// Release Info
New release for "Ready2Play".
The single "La Cage Moar" from the newcomer from
Russia - Deep Square (Highway Records, Outstrip Music).
Dancefloor original, perfect for live sets in clubs and on the big stage.
Deep Edge Remix. Excellent remix from talented producer from Russia.
The remix is full of interesting and different FX techniques
that will not get bored on the dance floor.Anton Ishutin Remix.
Stunning work, full of deep synths, and deep atmosphere.
Perfect for fans of atmospheric acquisition sets.
///// TrackList
1. Deep Square - La Cage Moar (Original Mix)
2. Deep Square - La Cage Moar (Deep Edge Remix)
3. Deep Square - La Cage Moar (Anton Ishutin Remix)
///// Support and Feedback
FEEDBACK and SUPPORT @ VIP ULTIMA
+ and more world DJ
///// Listen and Buy
BUY EXCLUSIVE @ BEATPORT
///// Links
FACEBOOK @ Ready2play Records
TWITTER @ Ready2play Records

SOUNDCLOUD @ Ready2play Records
///// Promoted by
Majestic Family Group / Redy2Play Records