The second classics mix from Urban Productions And Dj Mirage features mostly new school tracks,and has a real sci-fi theme to it!
Electro Classics Volume 9 "The Darkside"
Mixed and Produced By Urban Productions
Scratches By Dj Mirage
Tracks Compiled By Dj Mirage
Urban Crime Allstars 2009
Link-
http://www.mediafire.com/?zmmjlammmit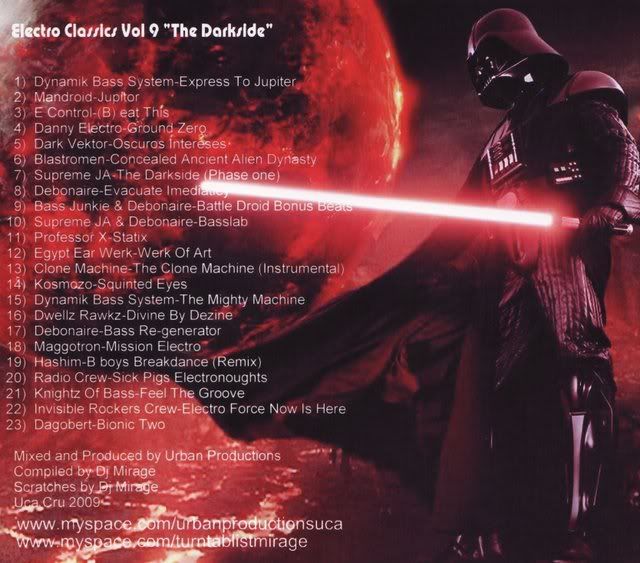 Thats them all now from 1-11.
Coming in the next 2 years Hip-Hop/Electro Classics Volumes 12-22
Uk Electro Classics 1
and Egyptian Lover 25th Anniversary Mix
Plus various other exclusive mixes for radio shows etc.
Peace
Mirage