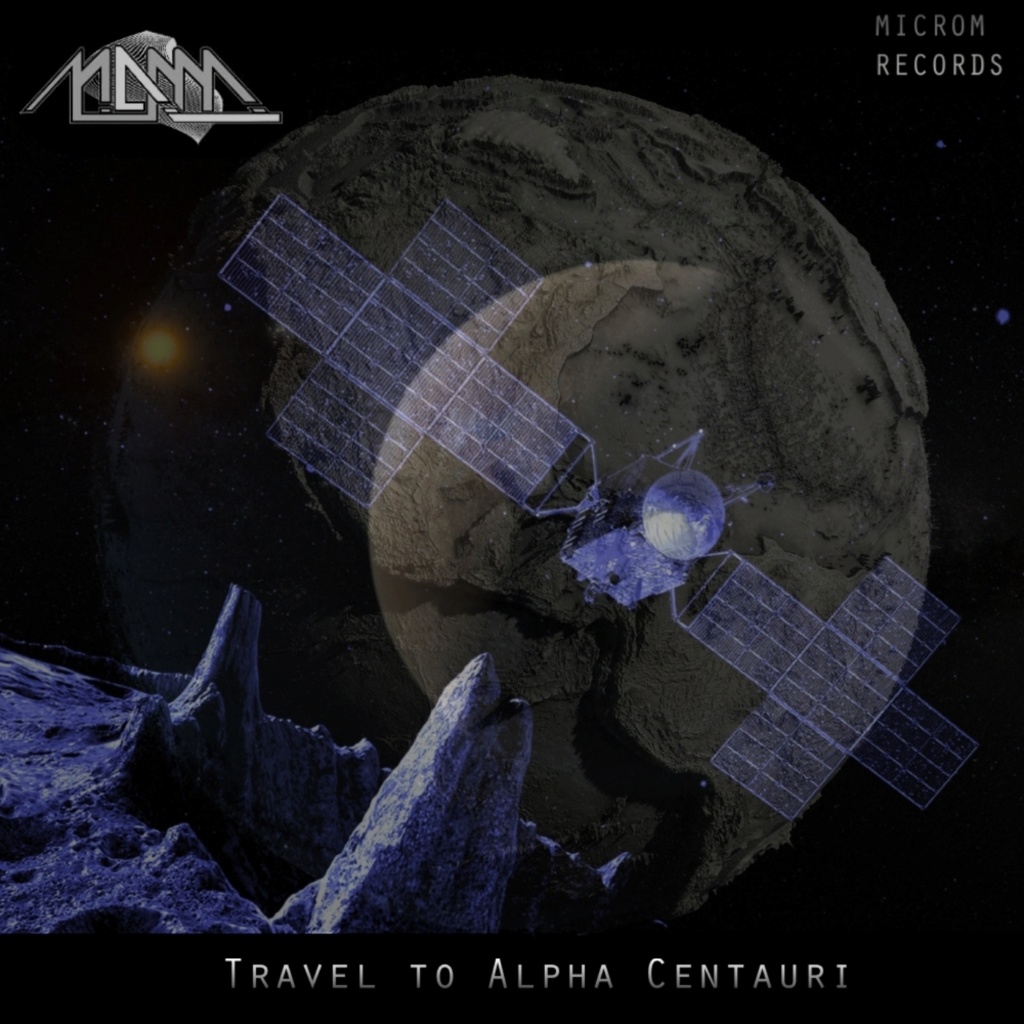 Microm Records presents N.A.M. (Felix NAM) - Travel to Alpha Centauri reference number 14 (MR014) Digital.
Well here you have it, reference number 14 (MR014) from Microm Records, the firm Felix Nam.
N.A.M under these public acronyms this producer based in Burgos (Spain)
His productions house styles from electro, techno and dub, influenced by the Detroit sound.
He has published his works on stamps such as:
Concepts Records, Emer Series, Voodo Soul Records, Doppt Zykler, Glider Records, Dark Garden, Bankai Records, Voltage Control, Elektrodos Recordings ...
From Microm Records we recommend that you go through its soundcloud for example to enjoy tracks like The Humanity Become Robots, Inmensitiy, Nerea, Soul or Roots.
https://soundcloud.com/n-a-m
The planet is running out of atmosphere, as a last chance and after studies and theories a Travel to Alpha Centauri is prepared to see on the ground if there are some organisms that can regenerate the atmosphere on this planet.
It has advanced in technology and we are able to develop a trip of these dimensions.
11 themes for each stage of the mission.
Written and produced by N.A.M
Tracks 7 and 10 voices N.A.M. and JCL
Hardware Configuration:
Dave Smith Mopho
Mfb 522
Dave Smith Evolver
Waldorf Blofeld
Yamaha Dx 200
Korg Er1
Elektron Octatrack
Korg MX 1
Elektron Monomachine + fx
Korg Volca Bass
Korg Minilogue
Mastered by Roberto Rey (Negocius Man) in TRS Mastering [Madrid]
Illustrations of Negocius Man
But what is brought into this last job is a very fine job.
Release: 01/10/2019
Bandcamp: https://micromrecords.bandcamp…-travel-to-alpha-centauri
Thanks 4u time
Nego
FOLLOW:
http://www.facebook.com/NAM-112644505459785/
http://www.discogs.com/artist/1433937-NAM-4 http://www.facebook.com/felix.nam.3
http://www.instagram.com / carat /? hl = es