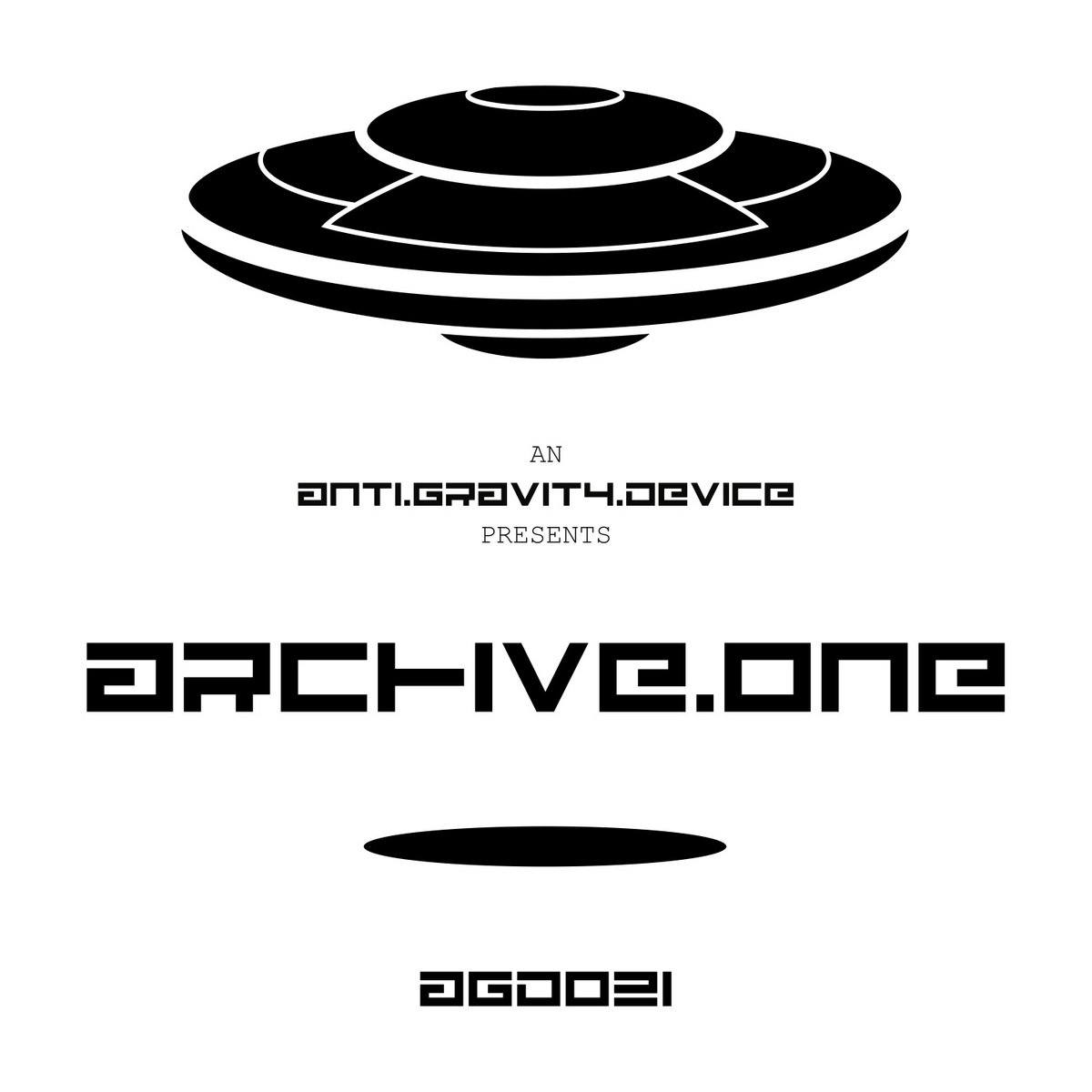 V/A - Archive One [AGD021] (Anti Gravity Device)
1. The Outsider - Cplus
2. Dubb Parade - Lucifer
3. AE35 - Machine Heart Beat
4. Fleck E.S.C - Seq Seeker
5. Resting Cell - Lambda 5
6. Dubb Parade - Rudeboy (AE35 Remix)
7. Noise&Noise - Violence
8. Fleck E.S.C - Life Force
9. Urban 209 - Yellow Diver
10. Mr. Myoplast - Sonic Erupter
11. AE35 - Underdrain (K-Tanaka Remix) (Unreleased)
Digital release on: Bandcamp
Content embedded from external sources will not be displayed without your consent.
Through the activation of external content, you agree that personal data may be transferred to third party platforms. We have provided more information on this in our privacy policy.
Label: Anti Gravity Device
Release Date: July 13, 2017
Cat. No: AGD021
Mastered By Space Thunder X
This compilation is an archive of 12 releases (AGD001-012) from Anti Gravity Device and 1 additional unreleased track. Including producers are AE35, The Outsider, Fleck E.S.C, Noise&Noise, Mr. Myoplast, Dubb Parade, Resting Cell, K-Tanaka and Urban 209. This is Electro.