Dominance Electricity & Robotmachine Records present
DYNAMIK BASS SYSTEM "Teleprompter / UR My Destiny" (2 trk Single)

DOWNLOAD via:
iTunes: http://apple.co/2dc9XF5
Beatport: http://btprt.dj/2dX5bzK
JunoDownload: http://goo.gl/sPBspq
Bandcamp: http://goo.gl/qDs4yK
Clone D\G\T\L: http://goo.gl/UK11bH
Amazon, Spotify etc.

12" VINYL (black / crystal clear)
available from Save Our Sounds: http://www.saveoursounds.net/en/de021clear.html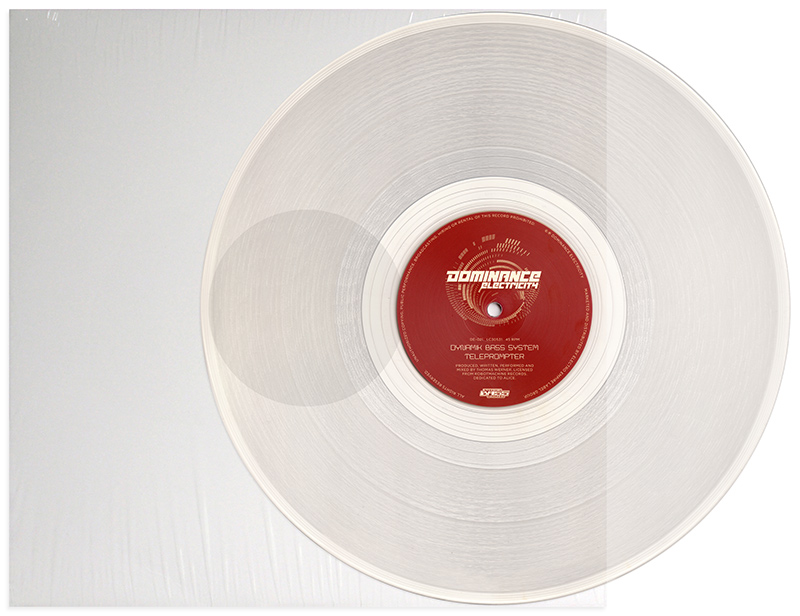 Review by Nexus 6:
"2016 sees the great musical come back of Thomas Werner aka Dynamik Bass System and it seems that nothing can stop him! In the prolongation of his "Computer Brain - Silicon Vein" digital release on Robotmachine Records in January, the German artist returns with two blistering tracks. The shiny opener "Teleprompter" brings you back in the glory days of Electro Funk. Serving up an irresistible Electro cut leaded by pounding TR-808 beats, genius melodies, warm synth arpeggios, and heading chorus singing "Teleprompter" while a unique vocoder will instantly put you in a circle! This is authentic electro funk from the future. Closing the 12", soulful "UR My Destiny" signs another milestone of a funky track. Based upon a slower tempo, the jam progressively unveils its amazing lyrics written by Sady K and vocoderized by Dynamik Bass System whereas funky guitars fuse into saxophone mind-bending sequences. No doubt you will not resist to the call of the dance floor after this! When it comes to create ultra futuristic or classic funk electro, Dynamik Bass System proves once again he has always been consistent in his dedication to the craft. An artist you can count on! Available in digital download (Robotmachine Records) and vinyl format (Dominance Electricity)."